Welcome to Harris Financial Services Inc – where we provide our customers with unparalleled tax return and bankruptcy services, giving you the support, legal knowledge and expertise you require.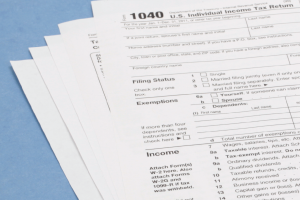 With years of experience, Harris Financial stands as the leader in consultation and support services. We ensure our clients are not only able to file their tax returns in the most efficient manner, but they are also able to navigate through the technicalities with professional help by their side.
Tax Returns Made Easier and More Affordable than Ever!

Highlights of our Tax Return Services:
Tax Preparation for Individuals and Working Individuals
Tax Return Preparation for Investors, Producers, Corporate Entities, and Small Businesses
In case of a refund, we offer the following alternatives for you to receive your money:
E-File Electronic Filing
Direct Deposits
Mailing in Tax Returns
Printing Cashier Checks In-Office
Visa Debit & Credit Cards
Allowing You To Get Relieved of Your Debts…
Harris Financial assists individuals and organizations in evaluating their current debts and filing for bankruptcy (if needed). Our services allow you to review alternative methods to ensure you are not overly burdened with your debts.
Highlights of Our Bankruptcy Services:
Filing Bankruptcies Under Chapter 7 & 11
Creating Database of Creditors
Preparation of Bankruptcy Filing Under Chapter 7 & 13 for the Judicial Procedure
Preparation of Pre-Bankruptcy Courses
Preparation of Pre-Education Courses
Preparation & Analysis of Cost for the Judicial Process
If you are indebted to a number of creditors or if you require assistance in tax returns then we are ready to give you the second chance you deserve.

Get in touch with us now for a free consultation to evaluate your current situation and to know how to proceed further with your tax returns or debts.
Our Services
At Harris Financial Services, our group of legal advisors are ready to work with you in the following areas:
Tax Returns

1040
1040a
1040EZ
Schedule A, B, C, D, and E

Bankruptcy

Summary of Schedules A,B,C,D,E,F,G,H,I,J
Debtor Statement of Financial Affairs